Anser Thermal Inkjet Printers (TIJ/Thermal IJP)
In thermal transfer digital print modules, the ink is contained in cartridges. Inside the cartridge, electrical micro resistors generate tiny steam bubbles, which burst to project the ink through a nozzle from above, in the form of droplets. Thermal ink-jet print modules are typically used for affixing batch numbers, expiry dates, barcodes, 2D codes, texts and all sorts of logos. These devices don't take up much space, and are equipped with a special display to digitally monitor graphics. They can be used for marking directly onto the product or the product's label.
Substrates: Plastic, glass, metal, cardboard or directly onto food.
Comparison with other printing and marking systems
• Compared to thermal transfer ribbons (TTR) and laser marking, thermal ink-jet (TIJ) has a single advantage in that it provides a higher printing speed. It is therefore recommended for applications in which products transit the line at high speeds or where no label is required. • Compared to conventional ink-jet (CIJ) on the other hand, it presents various advantages, guaranteeing higher performance specifications under all aspects.
– Firstly, thermal ink-jet (TIJ) is cleaner: indeed, the ink refill consists of a replacement cartridge (standard HP), that is sealed and absolutely odorless.
– In addition, unlike conventional ink jet systems (CIJ), thermal ink-jet technology is maintenance free, since the print head is incorporated into the cartridge, which is periodically replaced.
– Thermal ink-jet (TIJ) also ensures greater reliability because the printing occurs in direct contact with the product or label (it is thus not sensitive to air currents), minimizing the risk of ink dispersion in the environment, and deformed graphics.
– Lastly, thermal ink-jet (TIJ) guarantees superior print resolution, up to 600dpi (24 dot/mm) at low speeds. This system is therefore comparable to thermal transfer ribbons, whereas conventional ink-jet (CIJ), depending on the model, fails to exceed 60/90 dpi. Just onesixth the resolution obtainable using thermal ink-jet or thermal transfer ribbons (TTR)
Substrates: Cardboard, plastic, glass, metal, or directly onto food.
Markets: Food, beverage, cosmetics, pharmaceuticals, cosmetics, cables, tubes, and many more We have a range of Anser TIJ printers to choose from: A) Anser U2-Smart - Standard half inch conveyor machine (can only use porous inks)
B) Anser U2-Mobile - Standard half inch handheld machine (can use porous and non-porous inks)
C) Anser U2-SmartOne- Standard one inch conveyor machine (can only use porous inks)
D) Anser US-ProS- Special half inch conveyor machine (can use porous and non-porous inks,can be used to print directly onto the products)
E) Egg shell printer - Standard half inch machine which can print directly on the eggs. (Can be 2 or 6 heads machines)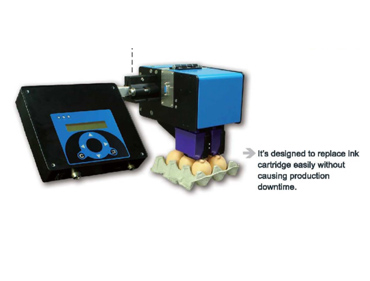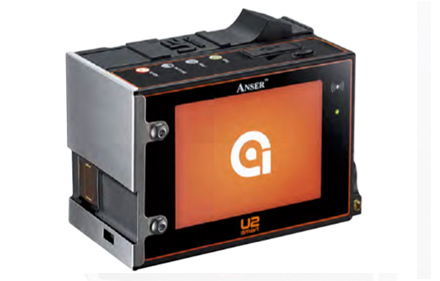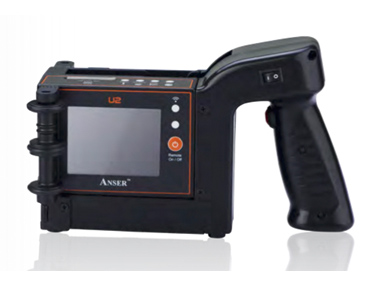 Thermal Inkjet Sample Video 1:
Thermal Inkjet Sample Video 2:
Thermal Inkjet Sample Video 3: